Have you seen this symmetrical gallery wall trend?! I've been drooling over these on Pinterest and I wanted to try this out in my home. After shopping around for framed wall art, I realized that six of anything could add up quickly. My philosophy is splurge on staple, high quality furniture pieces then look for great deals on décor. It's easy to get tired of décor quickly so this way I can swap out low cost items without feeling guilt.
The best thing about the grid gallery wall is that I can switch out what's in the frames throughout the year. I love multi-functional décor pieces! Below are some of the photos which inspired me to start this project.
Inspiration for the Project
via The Ivory Lane
What to Buy
These were super easy to put together; I only needed to buy two items. I found and purchased the frames first – check your local Home Goods, Hobby Lobby, Target, or Michael's for a great deal on frames. I scored an amazing deal at Michael's with 70% off these Blonde Belmont Frames 11″ x 14″ totaling $7 per frame.
Next I picked out what I wanted to display in the frames for spring and summer. Did you know that there are a ton of Etsy sellers with print-at-home art work? I was able to save a ton by purchasing this Botanical Print Set from the seller as a digital file then printing on my own. The below listing had three different botanicals and I mixed and matched them to fill six frames total. Total art cost = $12.50
Finished Project Display
I am in love with how these turned out! The frames fill out the wall perfectly and the light wood brings a brightness to the room. They look even better in person. Total time to hang these = 30 minutes. I'd call this a DIY win!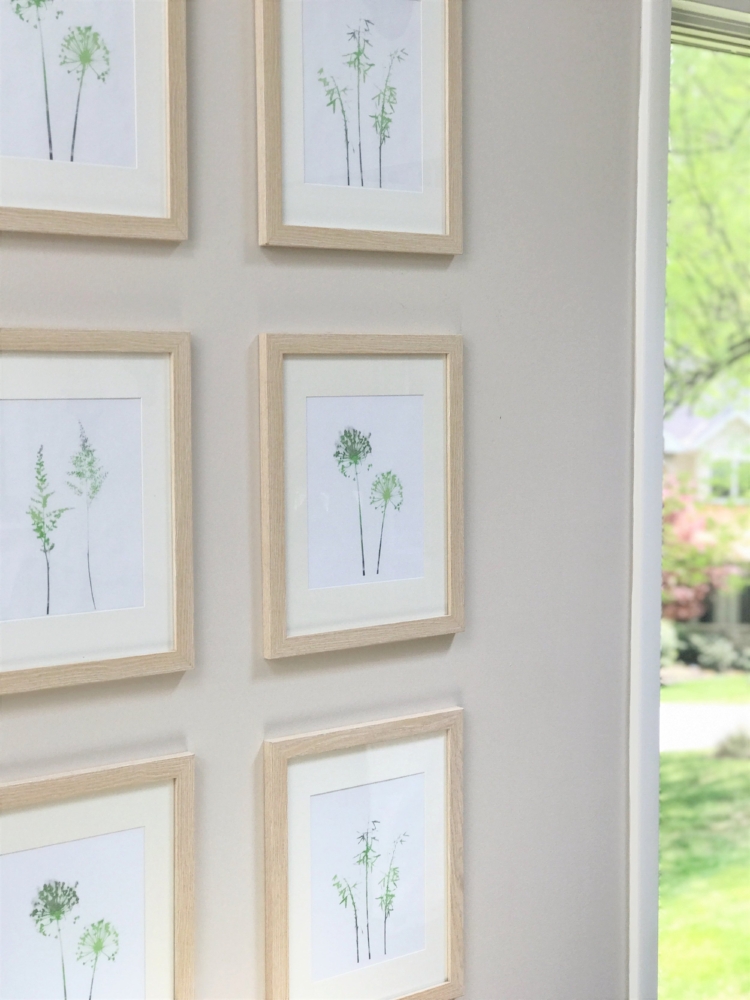 Thanks so much for stopping by my blog today & for sharing this with your family & friends. I'd love for you to subscribe here for more home decor inspiration.
Got a question? Something to add? Let's chat in the comments section below!